In complete honesty, I'm not fully sold on Snapchat yet. Call me a late adopter, but personally I find my time is best utilized on Instagram and Facebook. But regardless of that fact, it's impossible to neglect the social impact Snapchat has had on the fashion industry. When I think of a perfect merging of fashion and tech, very few services fit that niche better than Snapchat has, so with that in mind, now's the right time to show some love to the most influential fashion trendsetters on Snapchat.
RIHANNA
The world's favorite bad gal is finally on the Snapchat bandwagon, but don't expect anything to be censored. Add on Snapchat: rihanna
IRENE KIM
Best Known for her ever-changing technicolor mane, this up-and-coming model posts her latest looks from the runway to realway. Add on Snapchat: ireneisgooz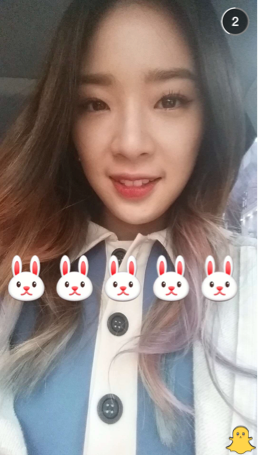 KYLIE JENNER
No trendsetter list would be complete without at least one member of the Jenner / Kardashian clan. The 18-year-old reality star has taken Snapchat by storm. Add on Snapchat: kylizzlemynizzl
JARED LETO
Ahead of the upcoming 'Suicide Squad' release, Jared Leto is a trendsetter you should definitely follow. He joined Snapchat to bring his fans closer to him. Expect a lot of selfies, crazy hair and colorful doodling by Leto himself.
Add on Snapchat: jaredleto
LIVE FAST MAGAZINE
Based in LA, Live FAST Magazine is an online magazine features the "best of fashion, art, sex and travel." Their snap stories are full of steamy photo shoots, and Californian styles. Don't miss it. Add on Snapchat: livefastmag
ZENDAYA
Zendaya A.K.A The Queen of Snapchat knows how to snap the most perfect selfie, and luckily she always very graciously decides to share her stunning photos with her legion of fans. Add on Snapchat: Zendaya_96
Know other amazing trendsetters on Snapchat that should be on the list? Drop their Snapchat name in the comments and we'll add them up!
Comments
comments